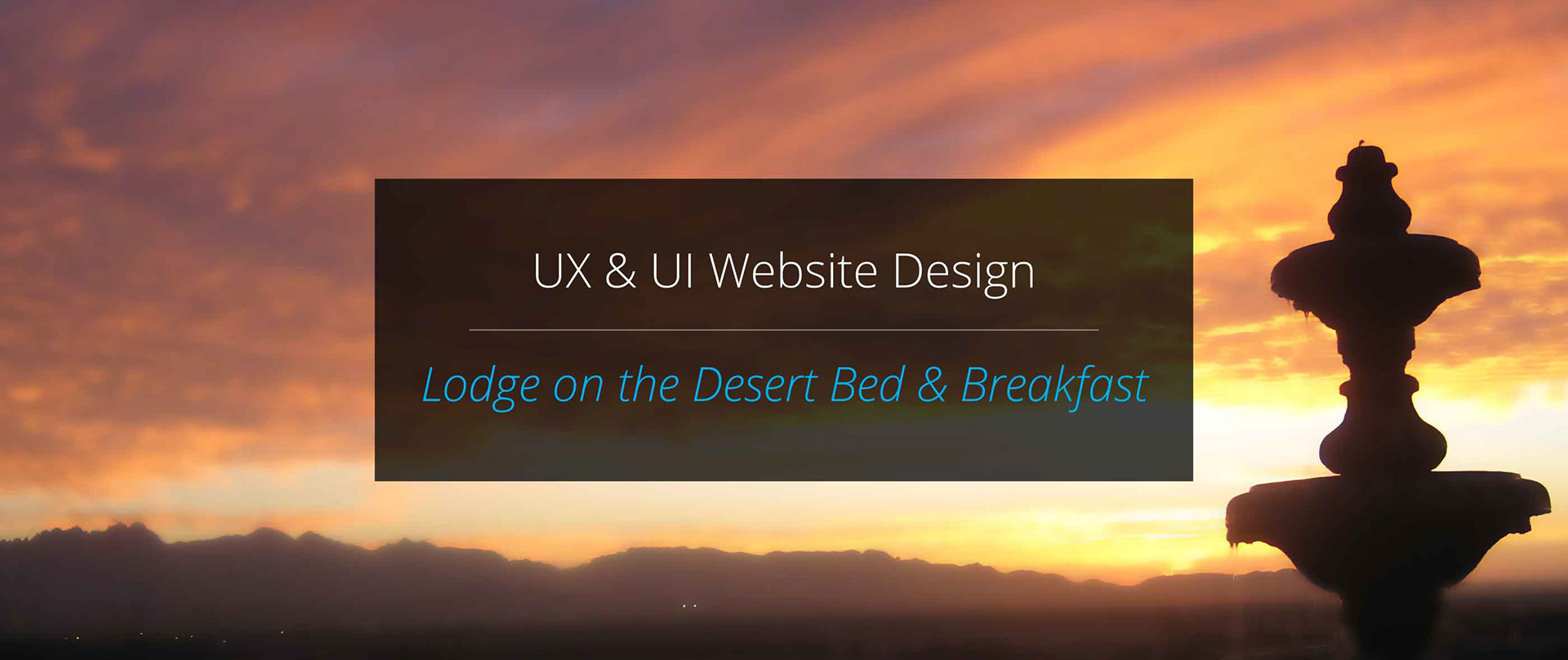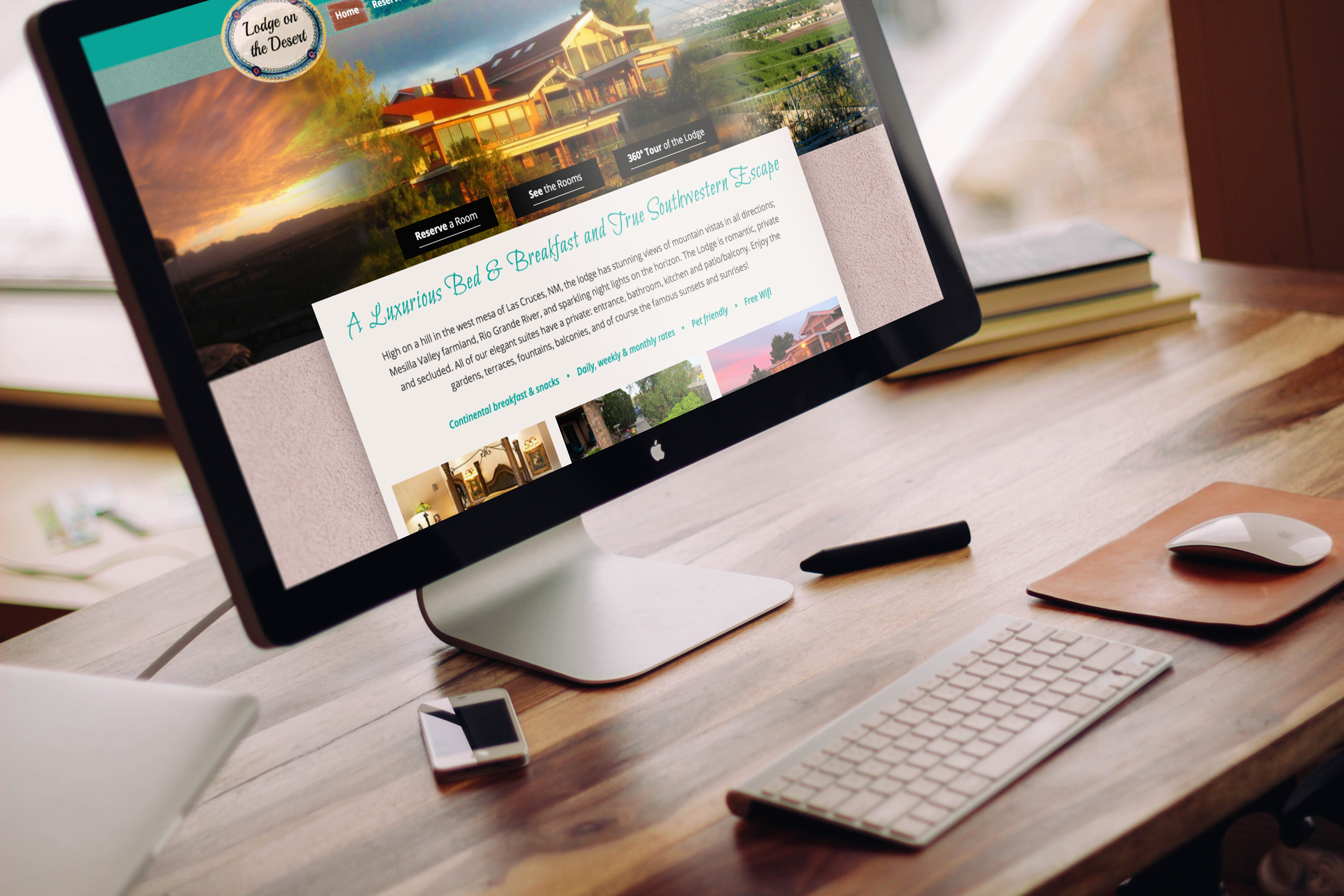 Give the website a look and feel which emulates this Southern New Mexico lodge.
The oval in the top left corner is a photo of the hand painted
Talavera
tile you will see over the main entrance as you walk in the lodge. (Talavera is a style of hand-painted earthenware [tiles, pottery, etc.] from Mexico, they are very iconic of the Southwest.)
The background for the main navigation links are 
turquoise
tiles set in turquoise stucco which you will find accents of around the lodge. (In New Mexico, turquoise is very popular and very iconic of the state.)
The page background is a photo of the exact
pink stucco
of the lodge's exterior. It is a beautiful sight to see - you drive up the hill to the lodge after a long travel day, as you crest the hill you see the setting sun casting pink, orange, and yellow light across the wide open sky, and matching that warm pink glow is the pink stucco lodge where you will be staying.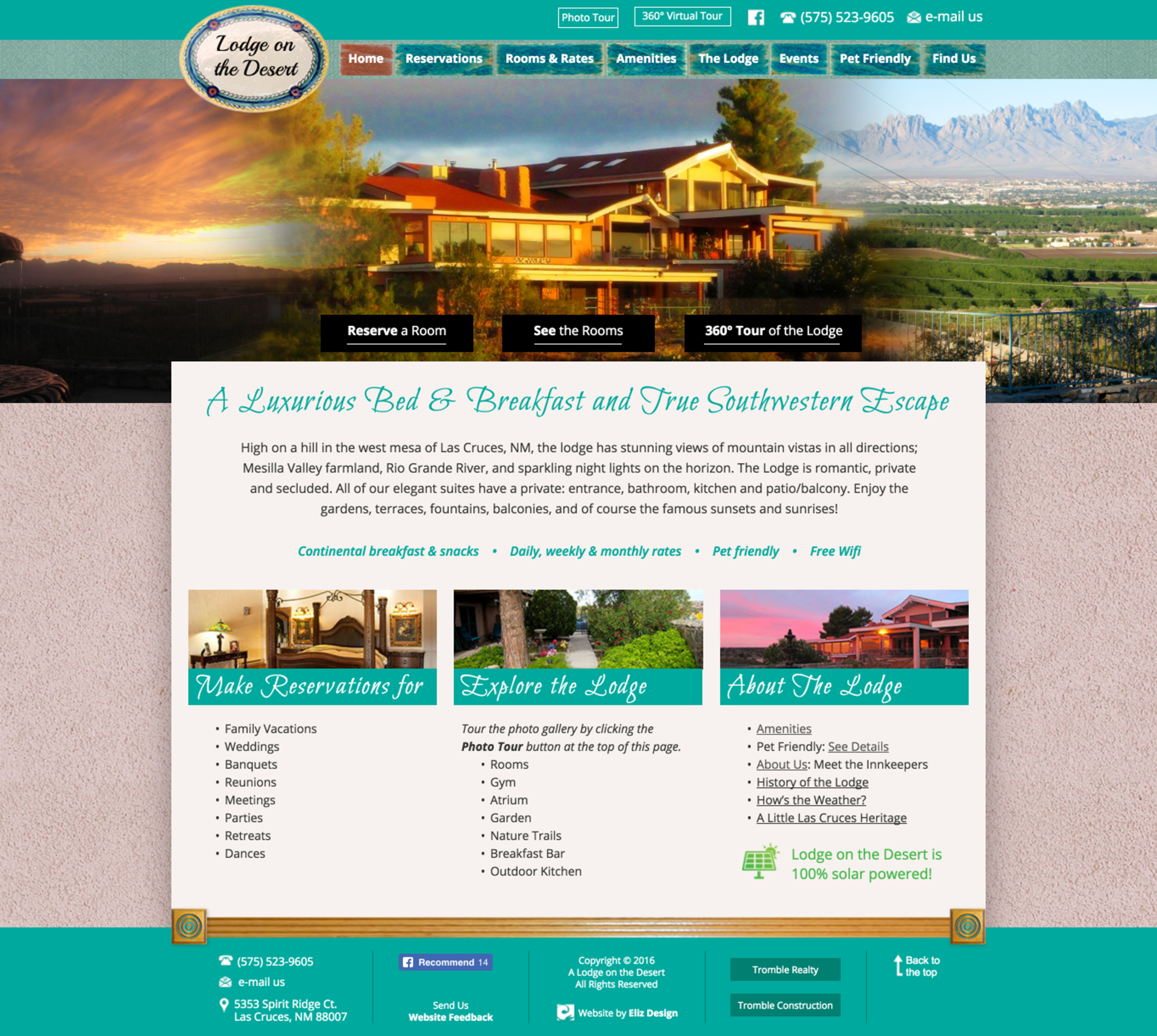 The border between the content area and footer is the exact
New Mexico style wooden border
you will see trimming the doorways throughout the lodge.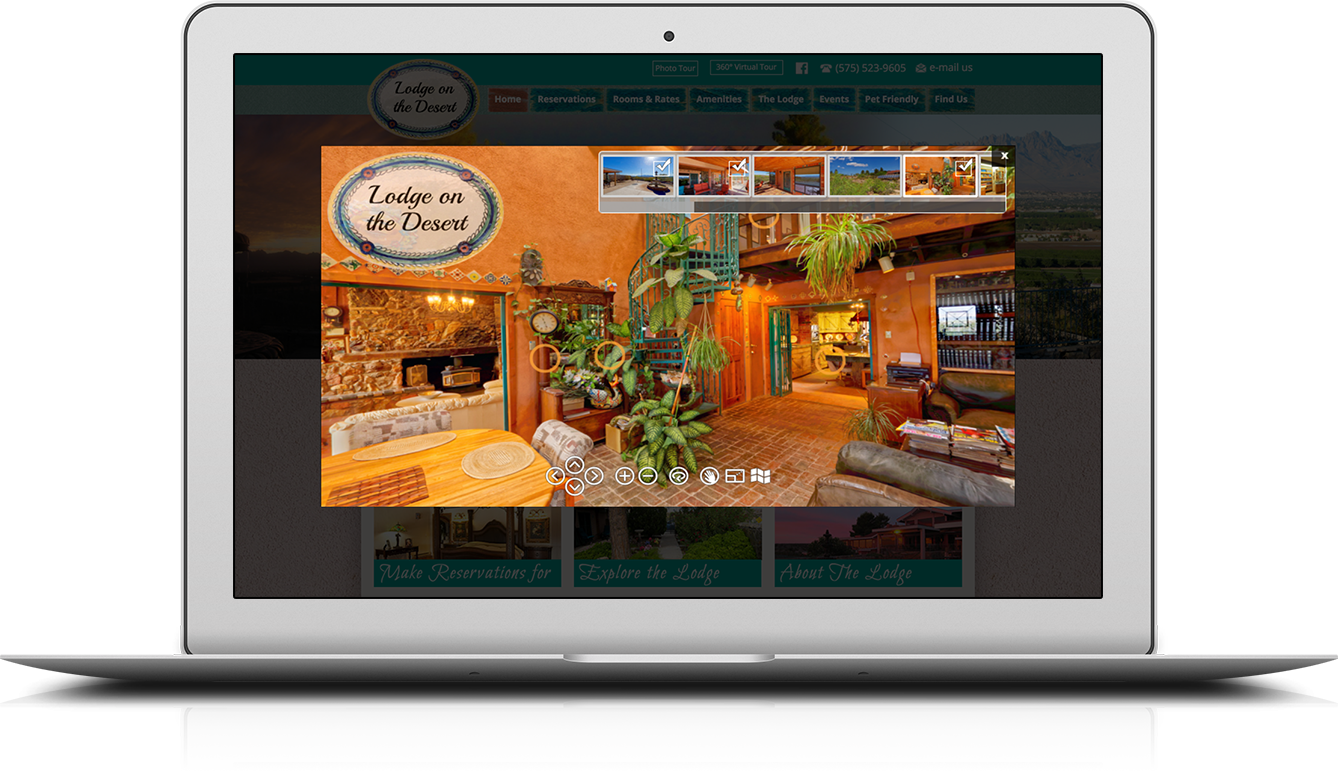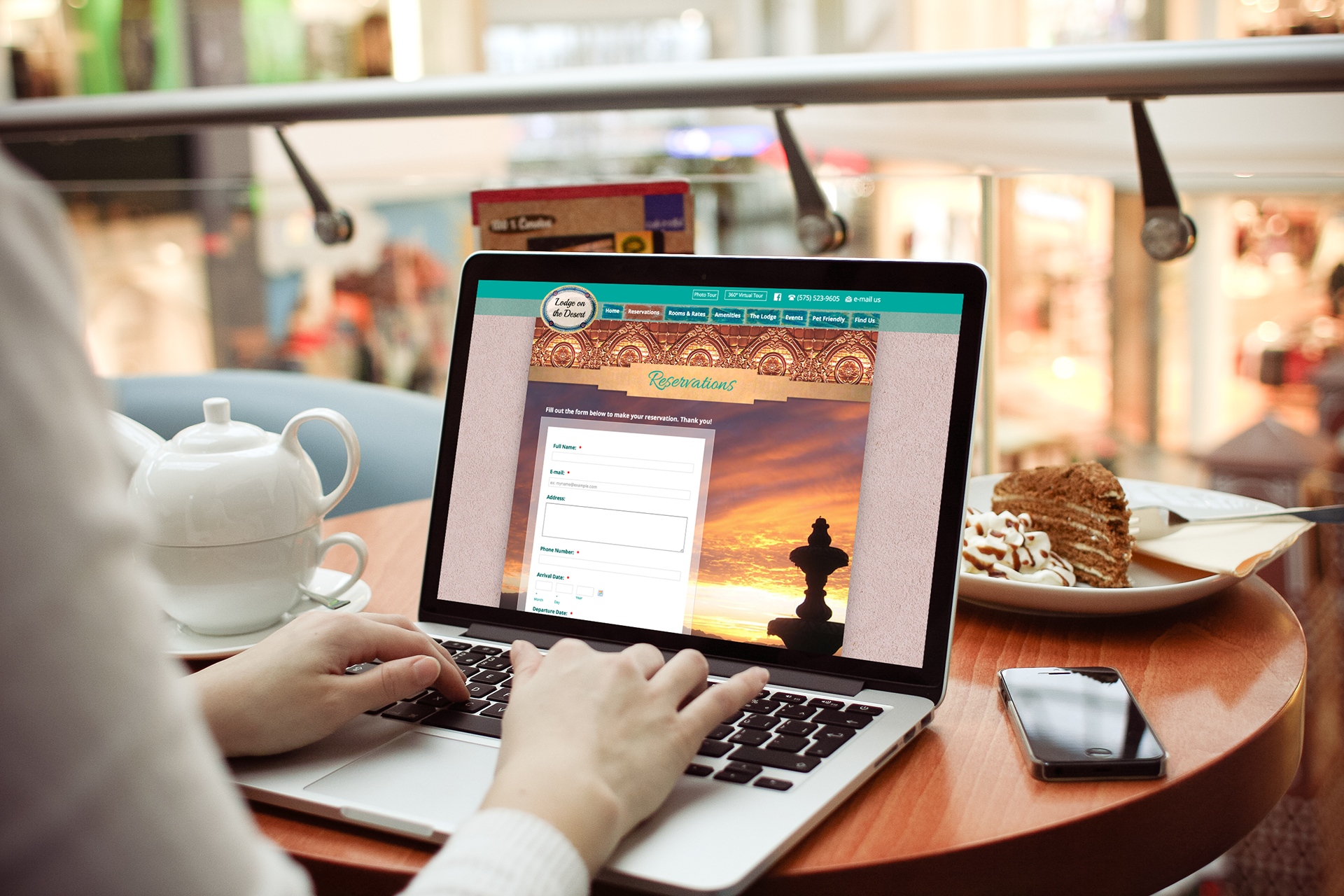 The banner atop the Reservations page is a photo of the
copper ceiling
from one of the rooms.
The background for the page title is the exact
drum skin texture
- there are several hand-made New Mexico drums in one of the Lodge atriums.
The shape of the page title background is a
common motif found in Native American
rugs
, some of which you will also find beautifully hung in some of the common areas.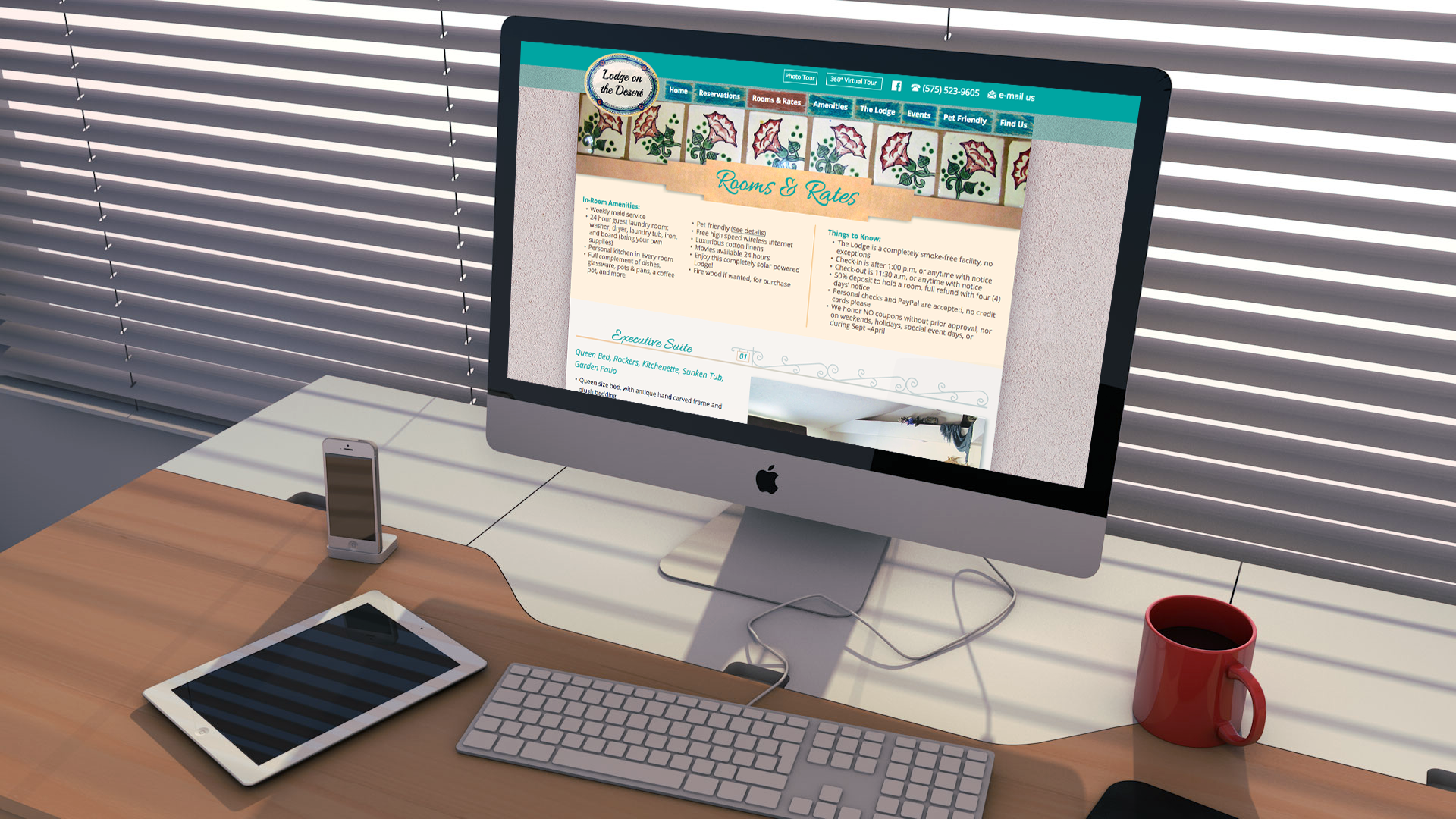 The banner atop the Rooms & Rates page is a photo of Mexican Talavera tile found in the rooms. These particular hand painted tiles portray the
flowers of the night-blooming jimson weed 
which are found in the area.
To the left of each suite name on the page, there's a decorative
swirl pattern seen on wrought iron screen doors
found in most traditional Southwestern styles homes and certainly found at the lodge.
I also did all of the photography showing the suites, common areas, and lodge details. Shots of the colorful sunsets, mountains, hiking trails, flora and fauna, etc. were taken by the lodge owners.

The
360 tour shots
 of all the rooms and the grounds were done by one of the Lodge's guests - how cool is that!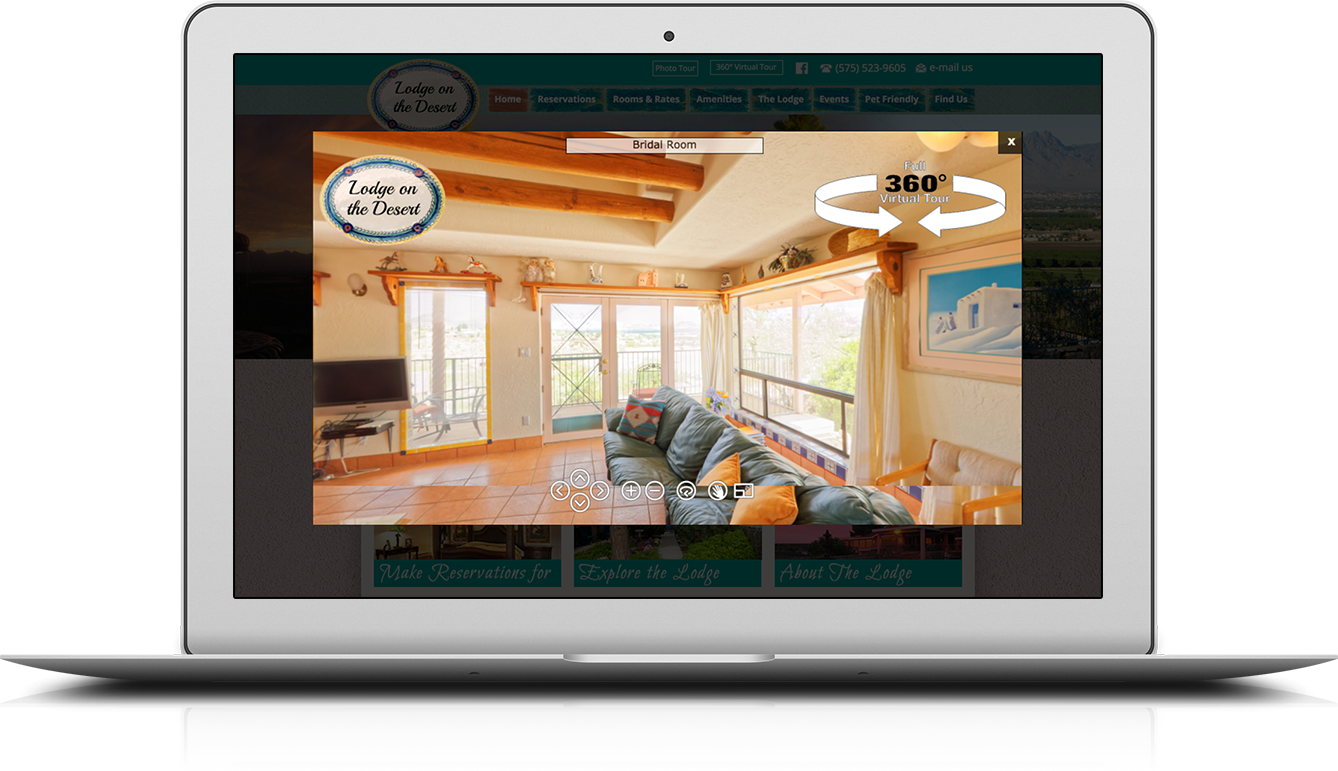 The Amenities page banner shows more of the
beautiful Mexican Talavera works
at the lodge. Touches of Talavera are seen in: wall tiles, pottery, sinks, showers, light switch covers, light fixtures, and elsewhere.