I created a Drupal help site for people wanting to learn more about the benefits of Drupal and wanting to learn how to edit their NMSU Drupal template to customize it for their department.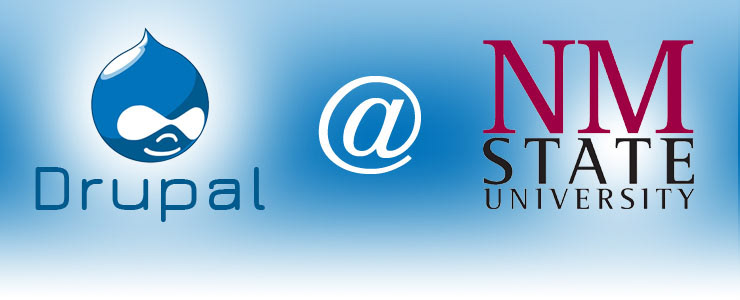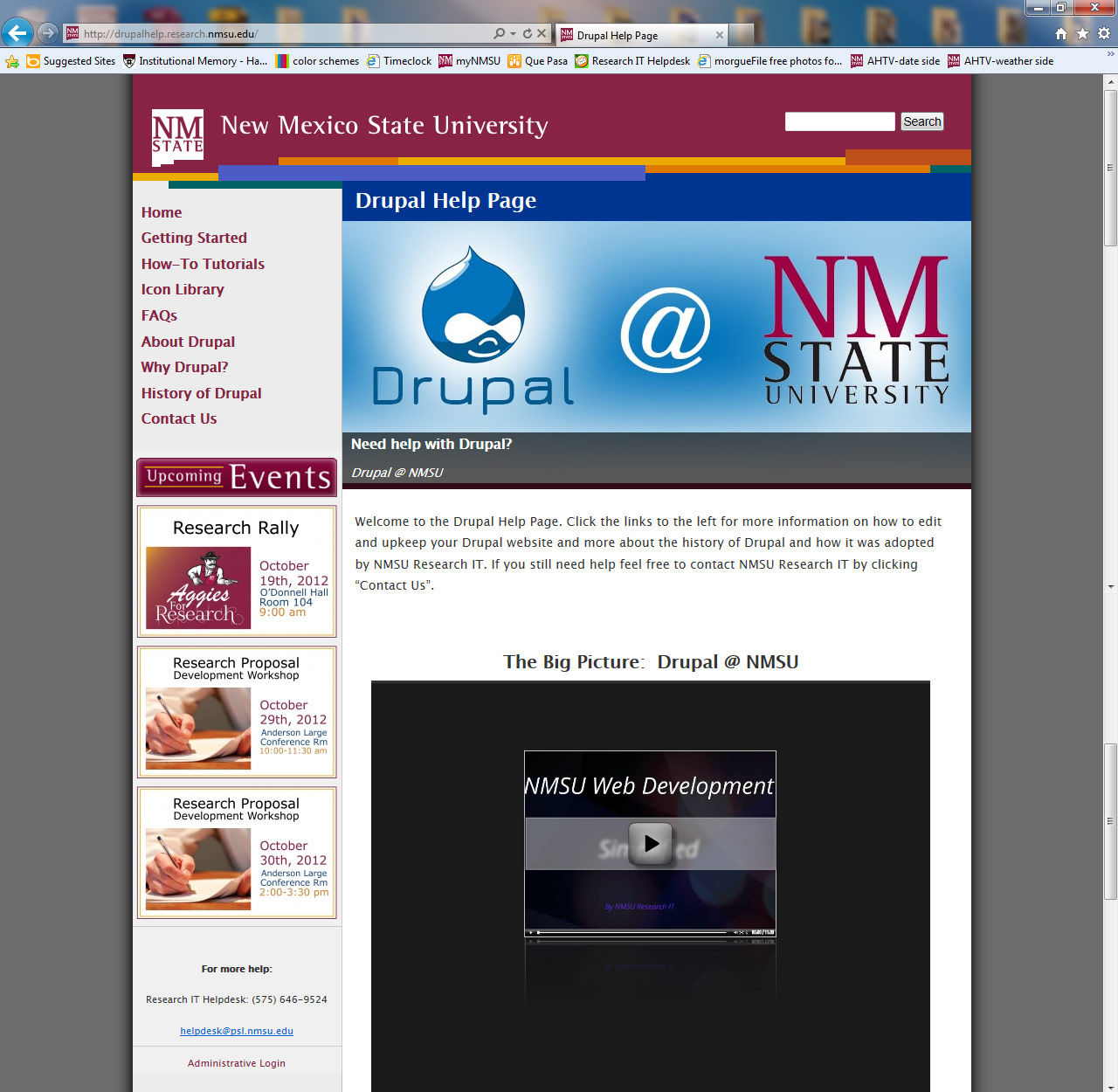 Homepage for the help site. On this page is the video that explains how Drupal is an asset. When a user gets the URL for their new website, it comes with the NMSU Drupal theme automatically installed, and one of the links on their template page is to this help site that gives all the resources they may need to begin customizing their website.
Below is the video. I created it using Prezi, then my coworker and I recorded voice over and he used Camtasia to put it all together. The beginning introduction is just talking but keep watching to see the action! There's a bit of humor and some awesome music. My voice is in the middle helping explain the world-class analogy we (the Research IT team) derived that compares Drupal to a football team.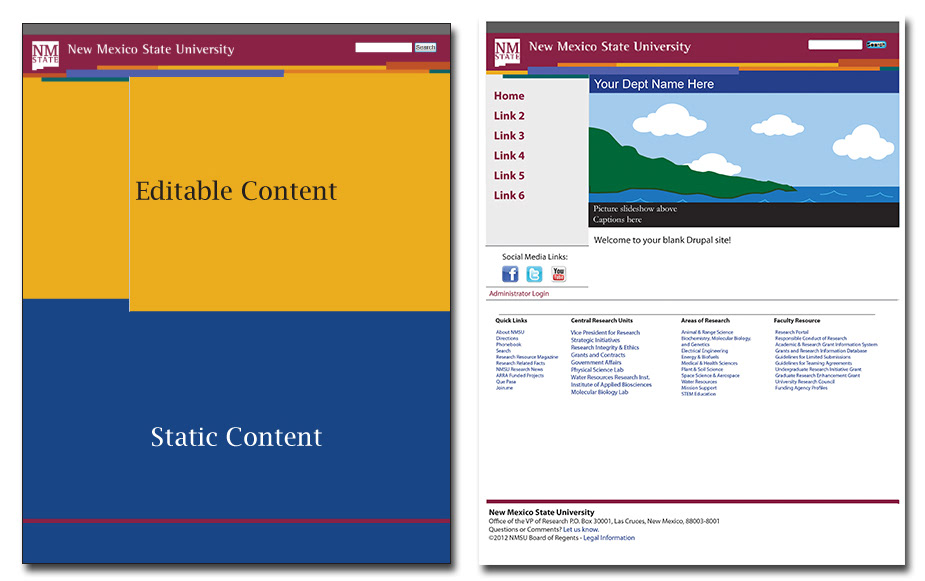 Graphics I created to show the breakdown of the NMSU Drupal template. On the left is a graphic showing the 2 areas of the template; the portion that departments can customize and the areas that stay the same across all the NMSU research websites. On the right is a generic site that shows the very basics of the template composition.
This is a short clip that I made in Flash to show how the template is used.
1)      What the user sees when they first get the template
2)      Which parts they can edit
3)      How this translates into the basics of what the site will look like
4)      How that is used to make all these great NMSU department websites (3 examples shown)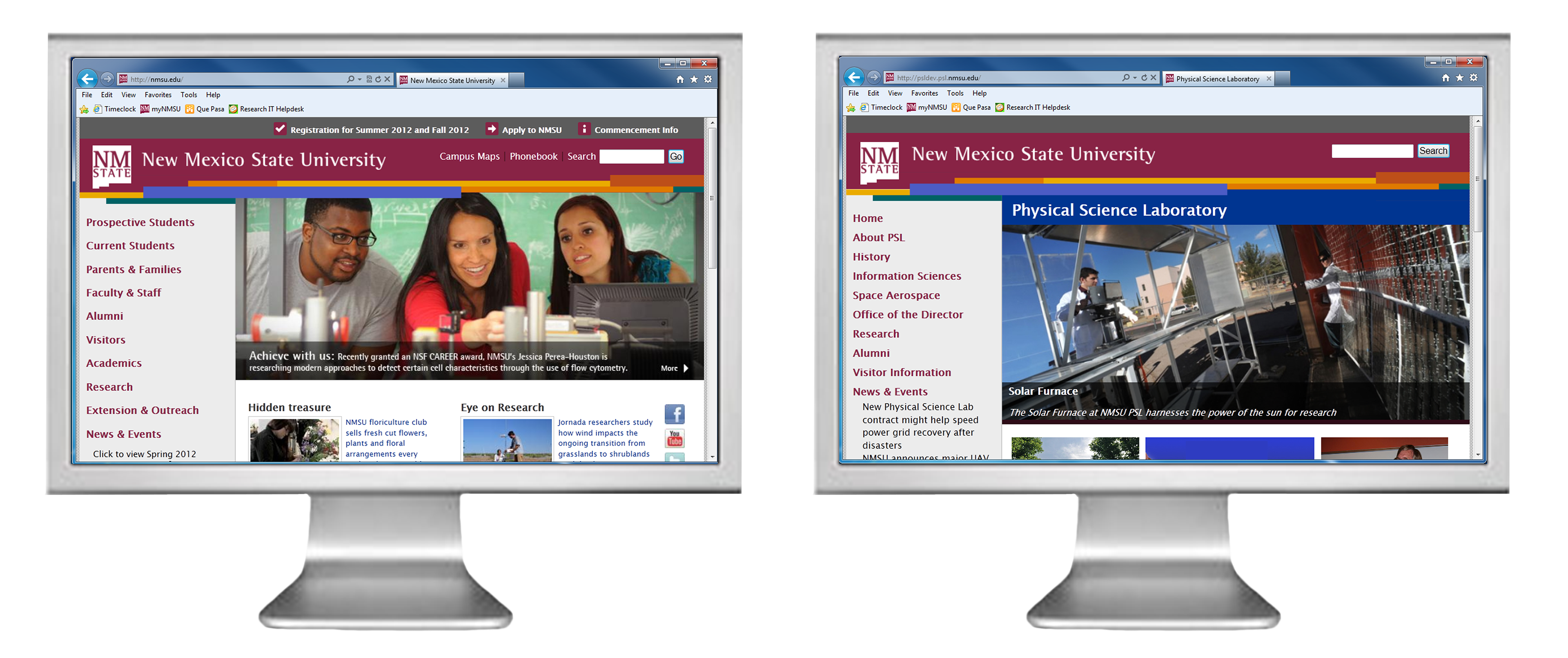 This compares the main NMSU website next to the Physical Science Lab website (that was made with the NMSU Drupal template) showing how they are a unified, cohesive look.
Below are other pages from the Drupal Help website.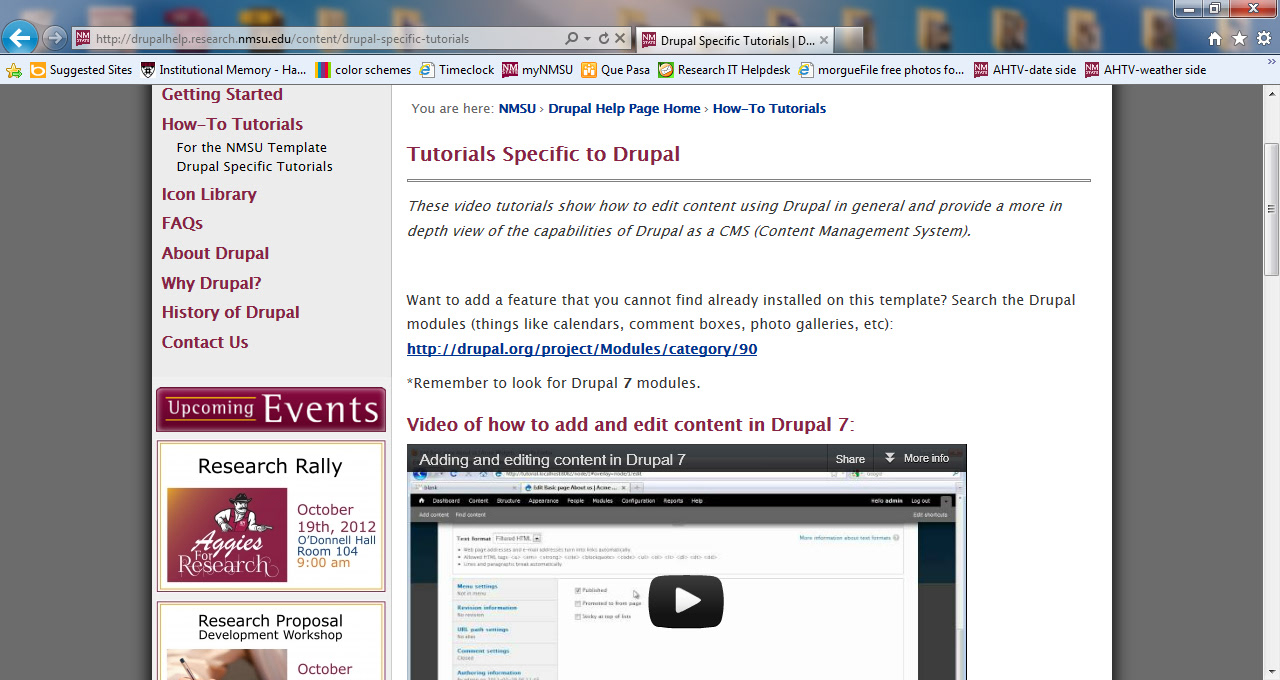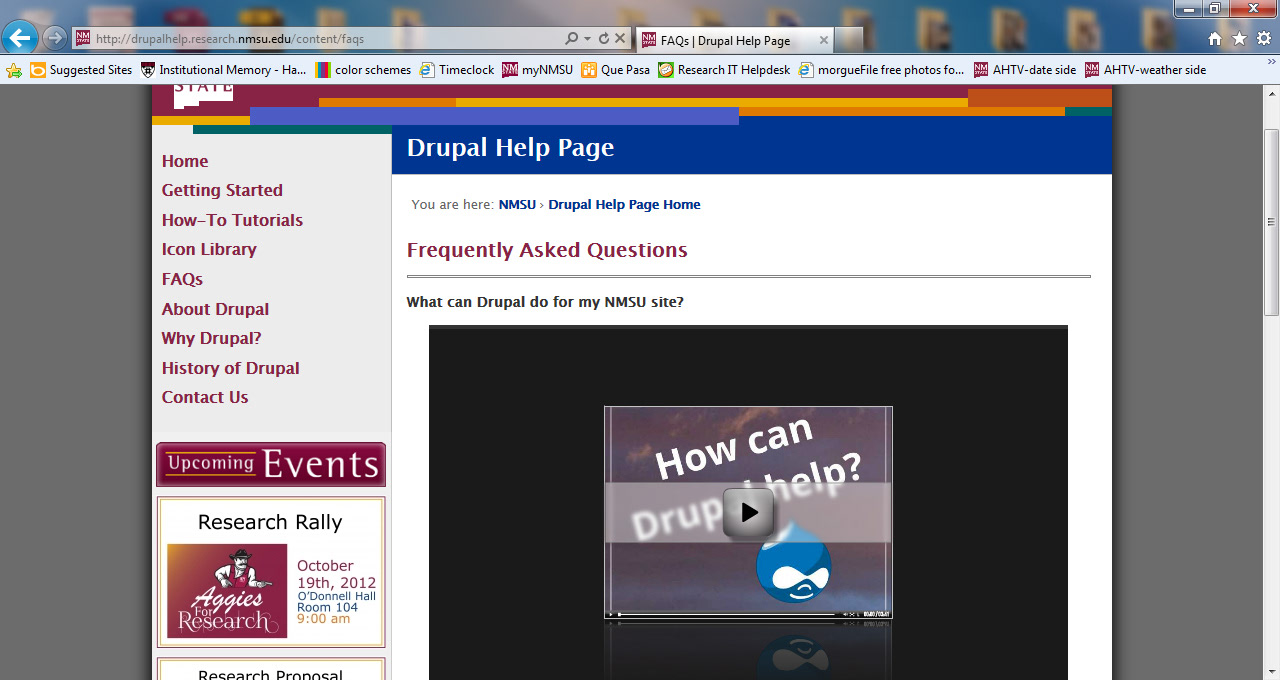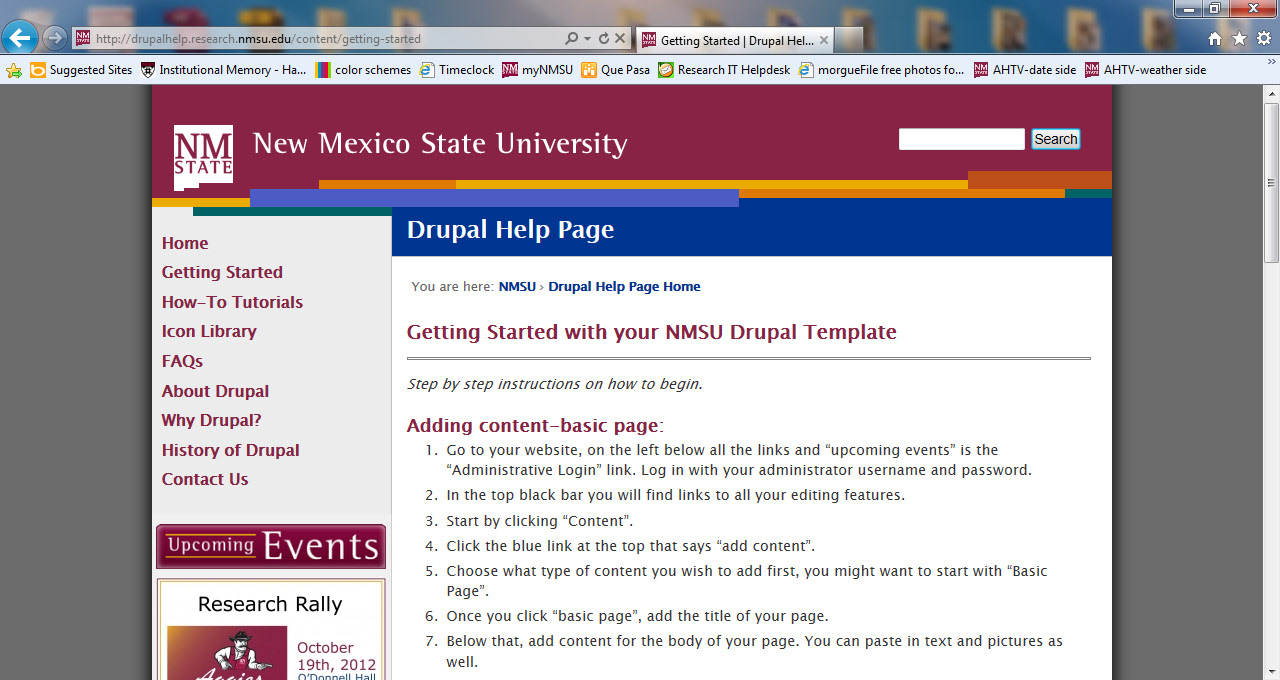 How to instructions (for people who would rather skim through text and quickly get what they need to know versus watch a video).
I wrote instructions for how to do the basic functions in Drupal. Like how to create a new page, edit & reorder links, add slideshow images, upload icons from the icon library I created, etc.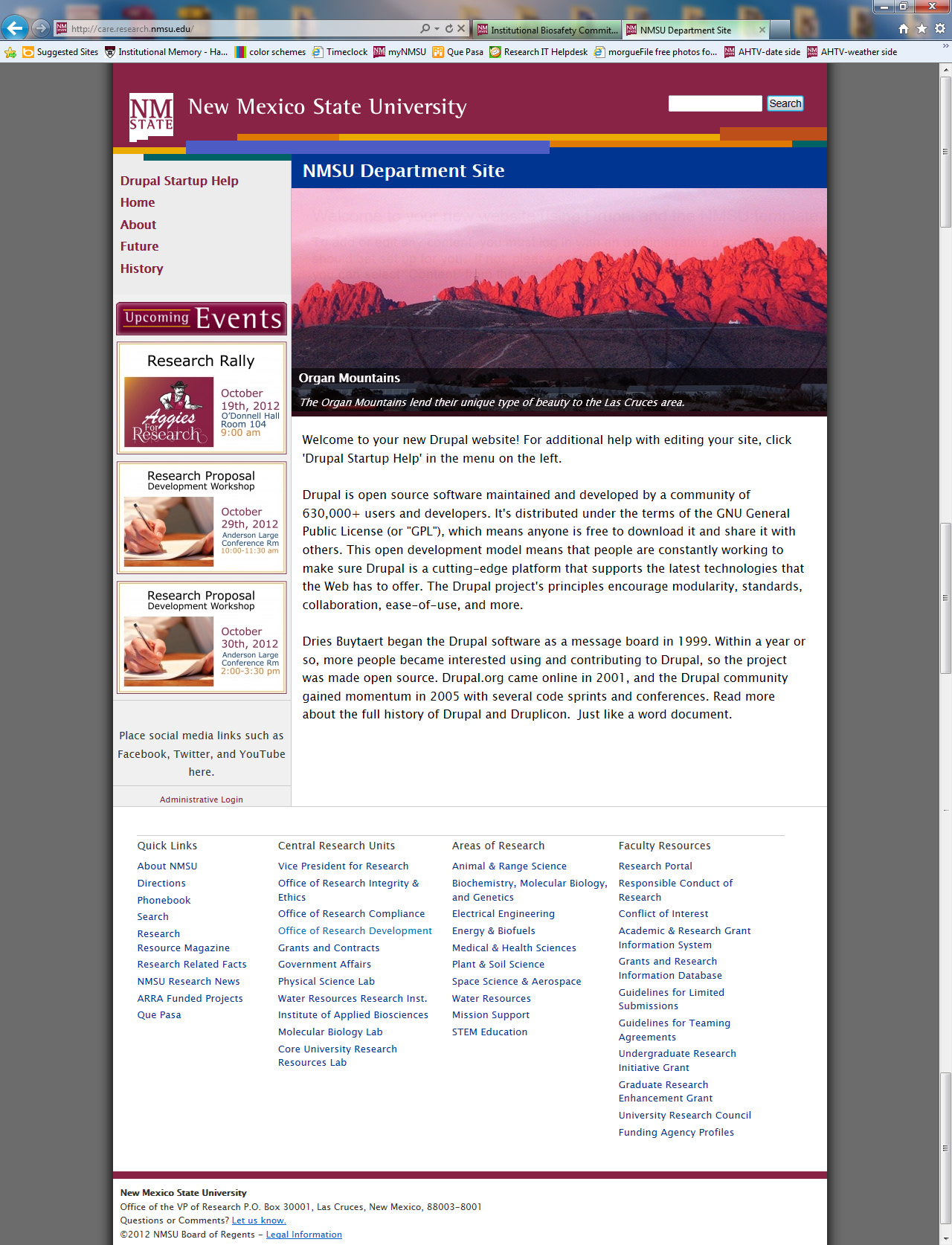 In case you were wondering, this is what the NMSU Drupal template looks like.