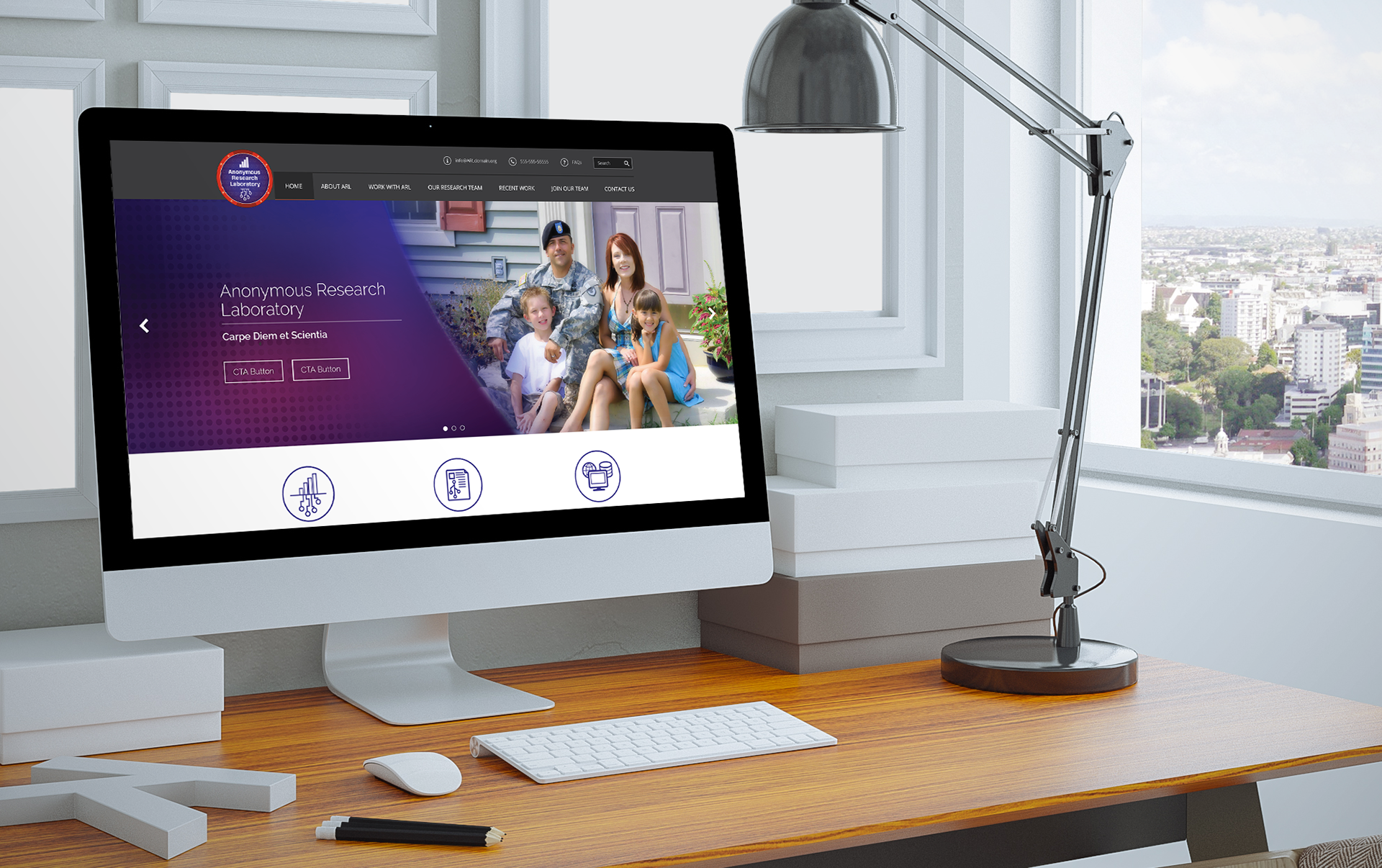 Research Lab
(real name has been made anonymous) 
Liz Brown
- Create a simple informational site about the lab.
- Design the site for a CMS (WordPress) so the lab staff can upkeep the content.
- Portray the lab's core characteristics/values in the design aesthetics (secure, trustworthy, established, modern, clear communication, data integrity, and quality standards).
- Design a seal with vibrant colors to be used as the lab's logo (red, white, and blue for the USA).
Note:

All content on these screens has been removed or made anonymous. Shown below are mockups, not live site.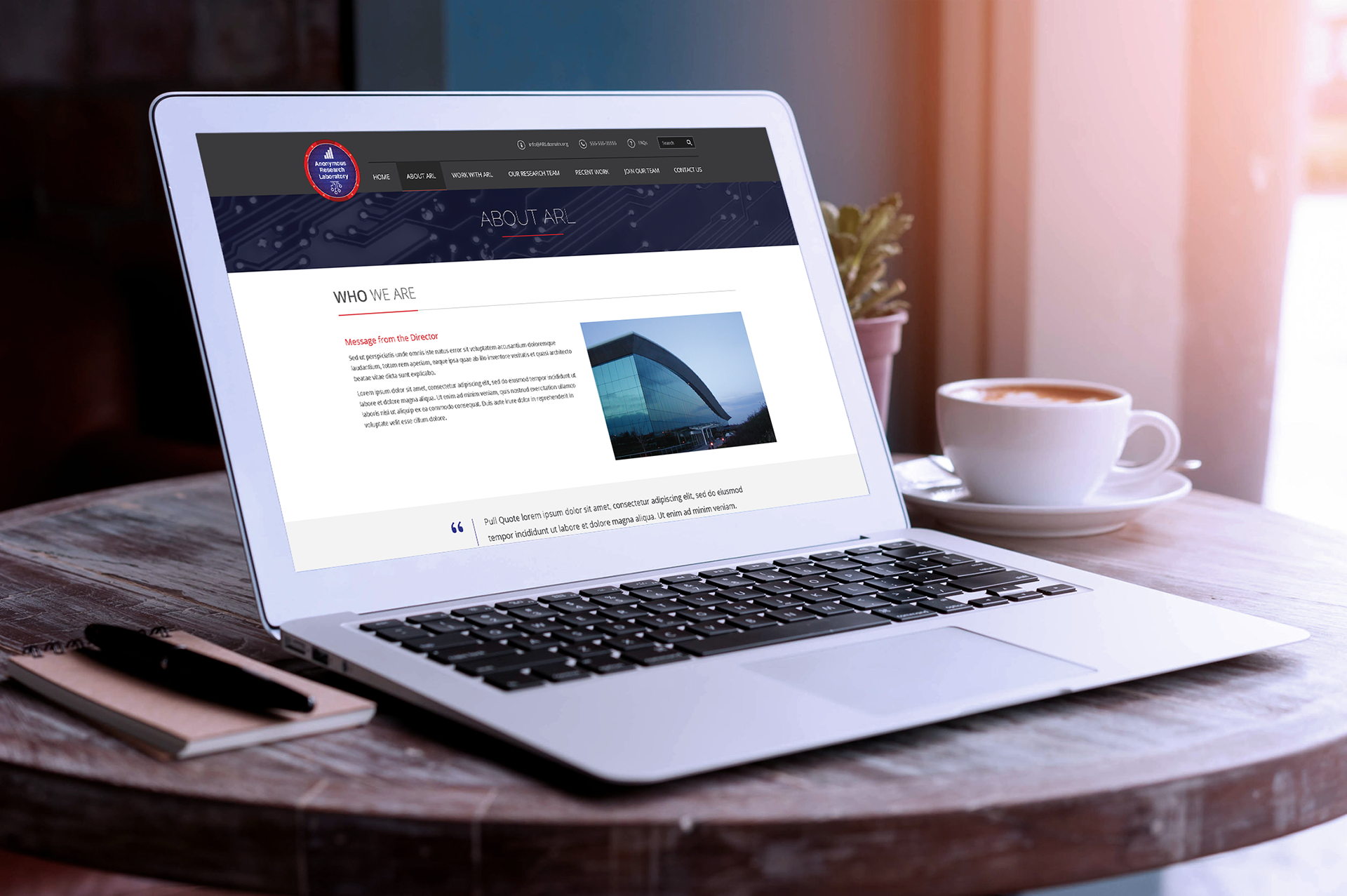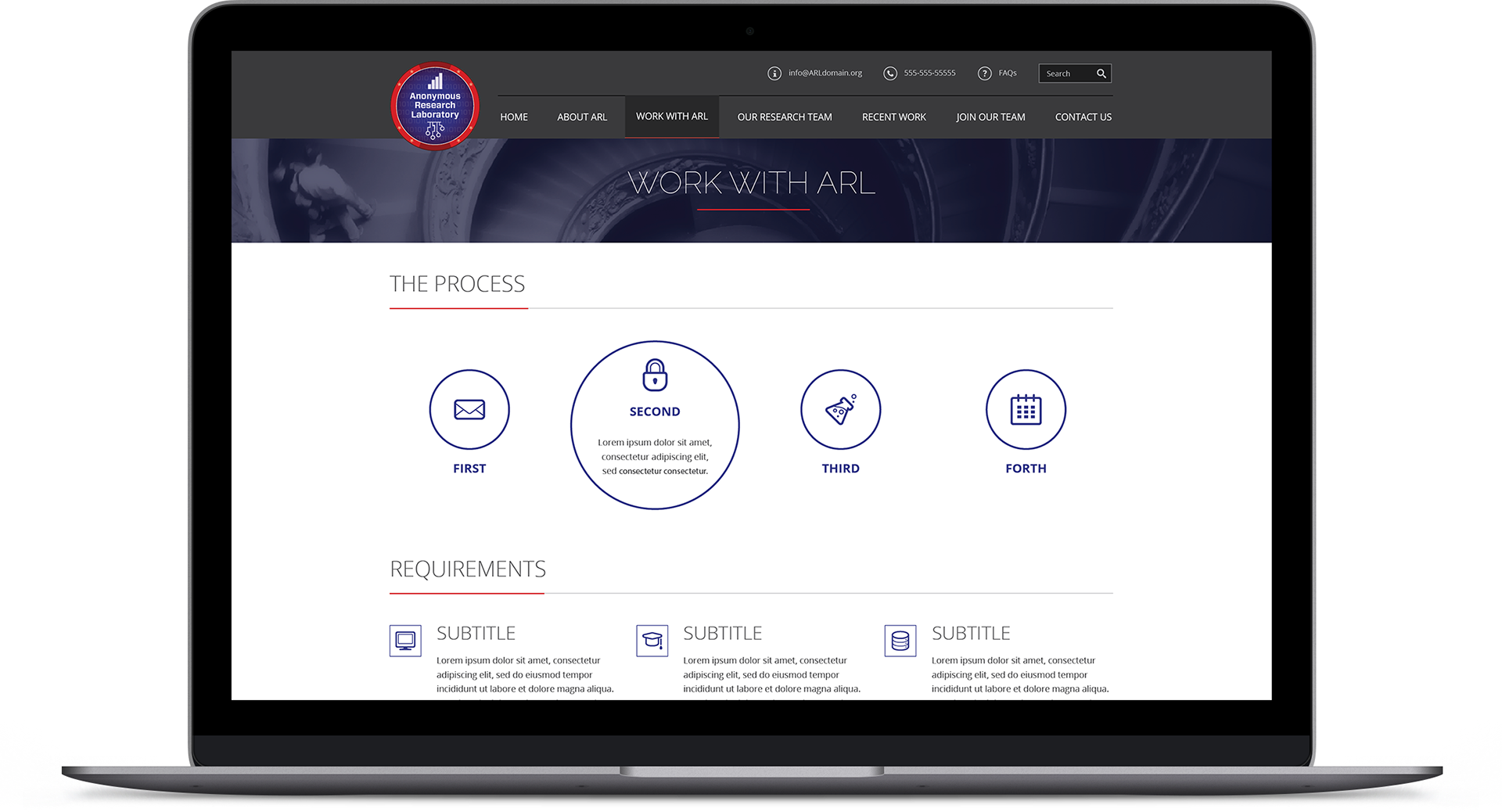 THE LAB'S PARTNERS AND CLIENTS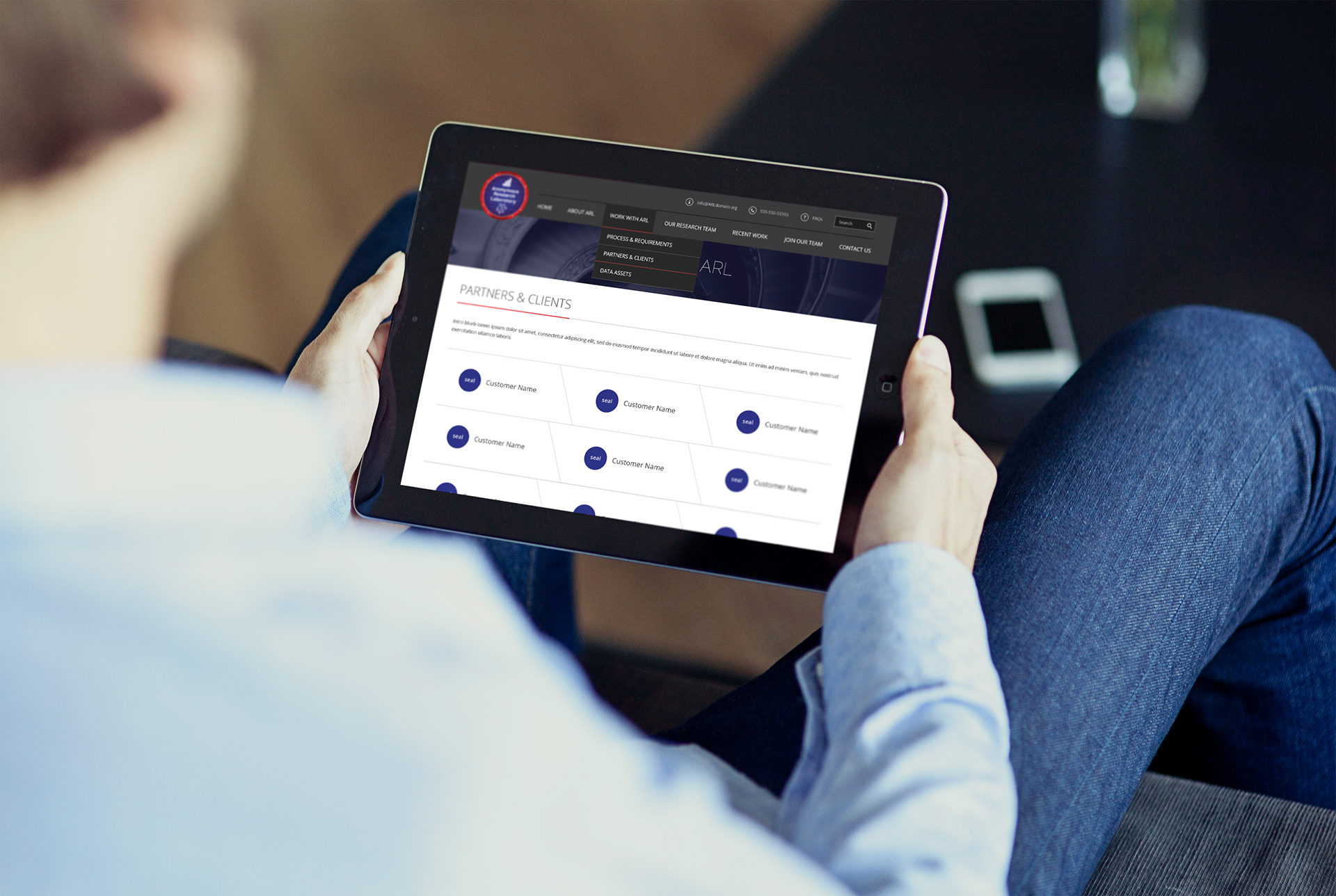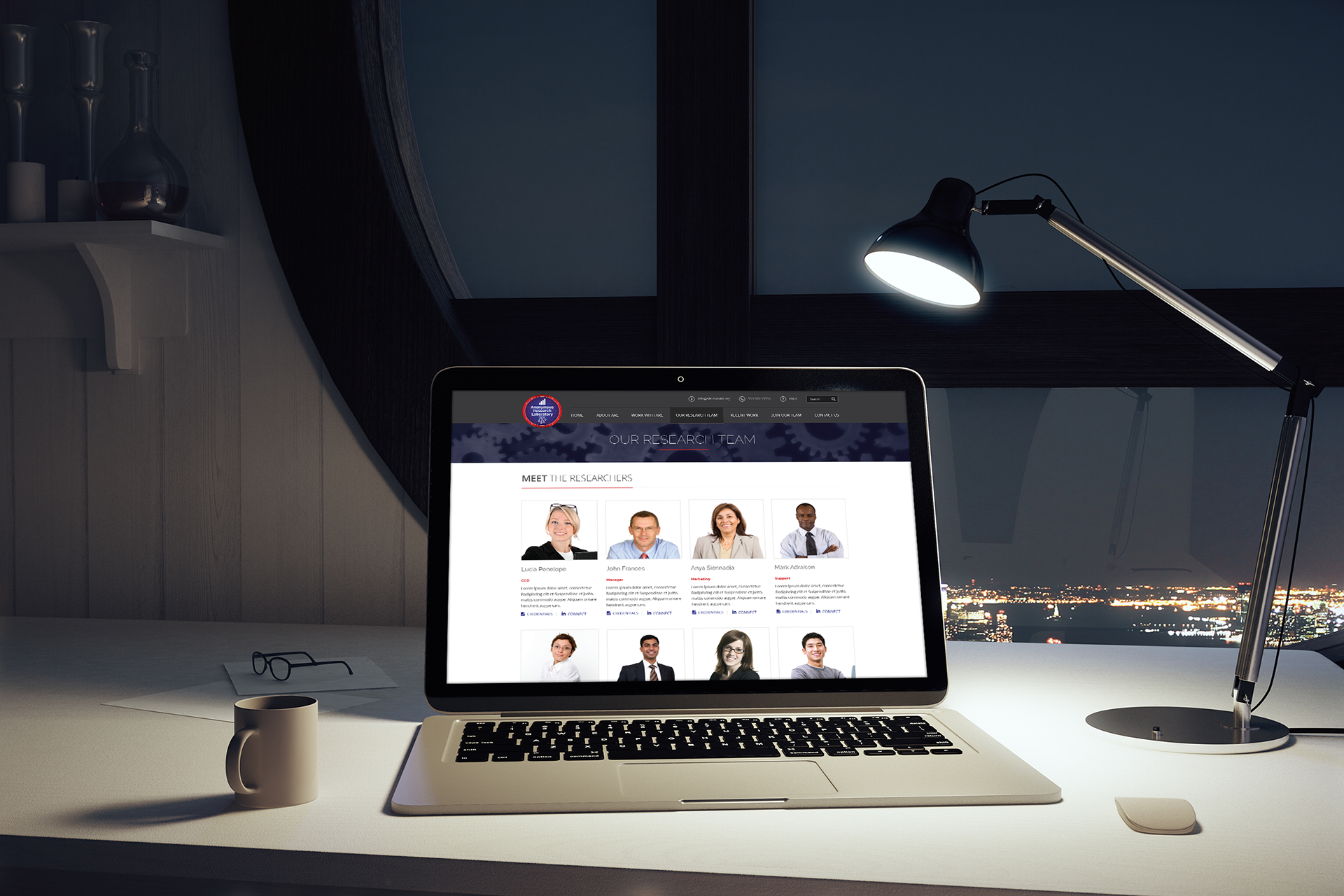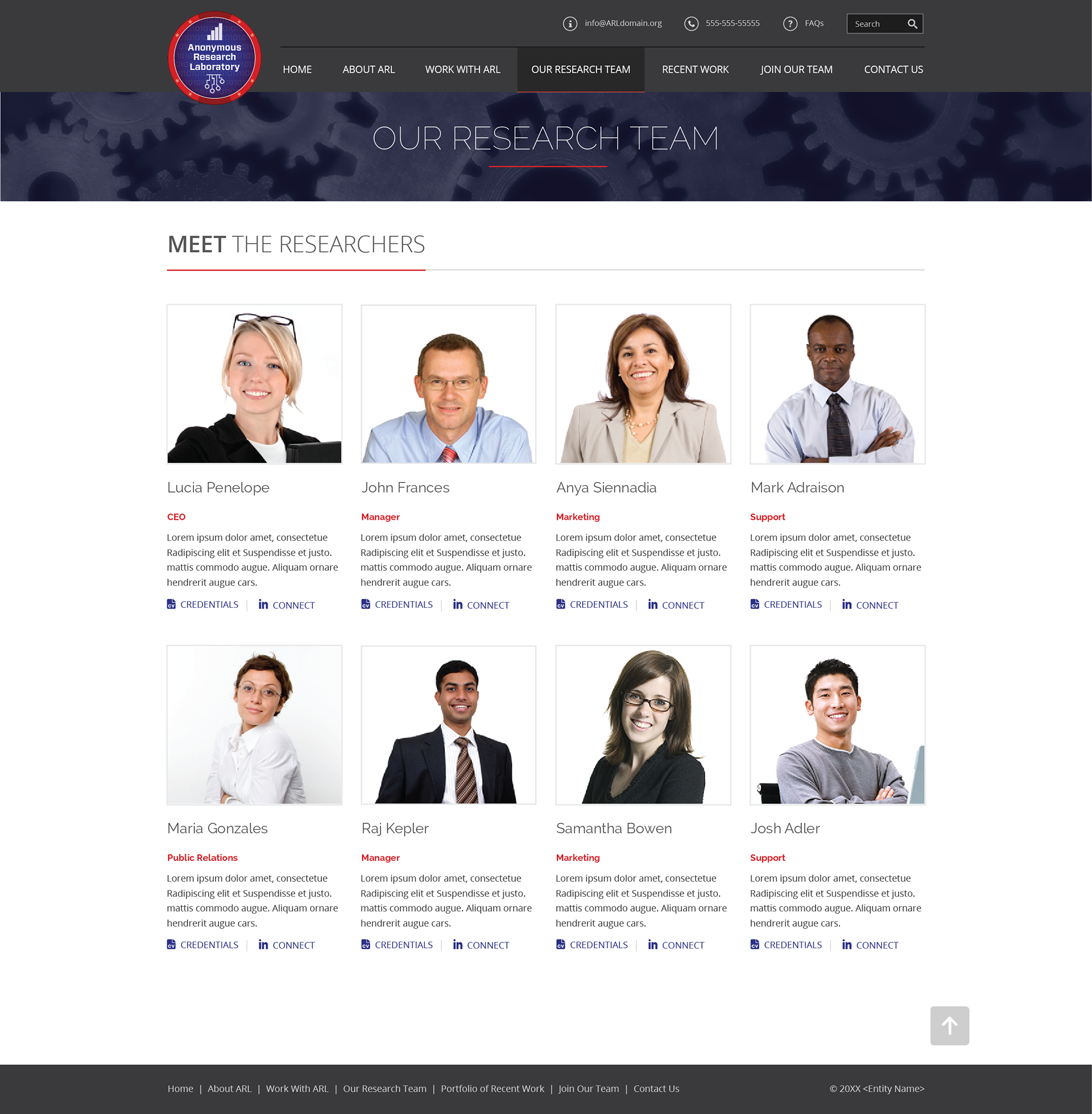 THE LAB'S PORTFOLIO OF WORK - GRID VIEW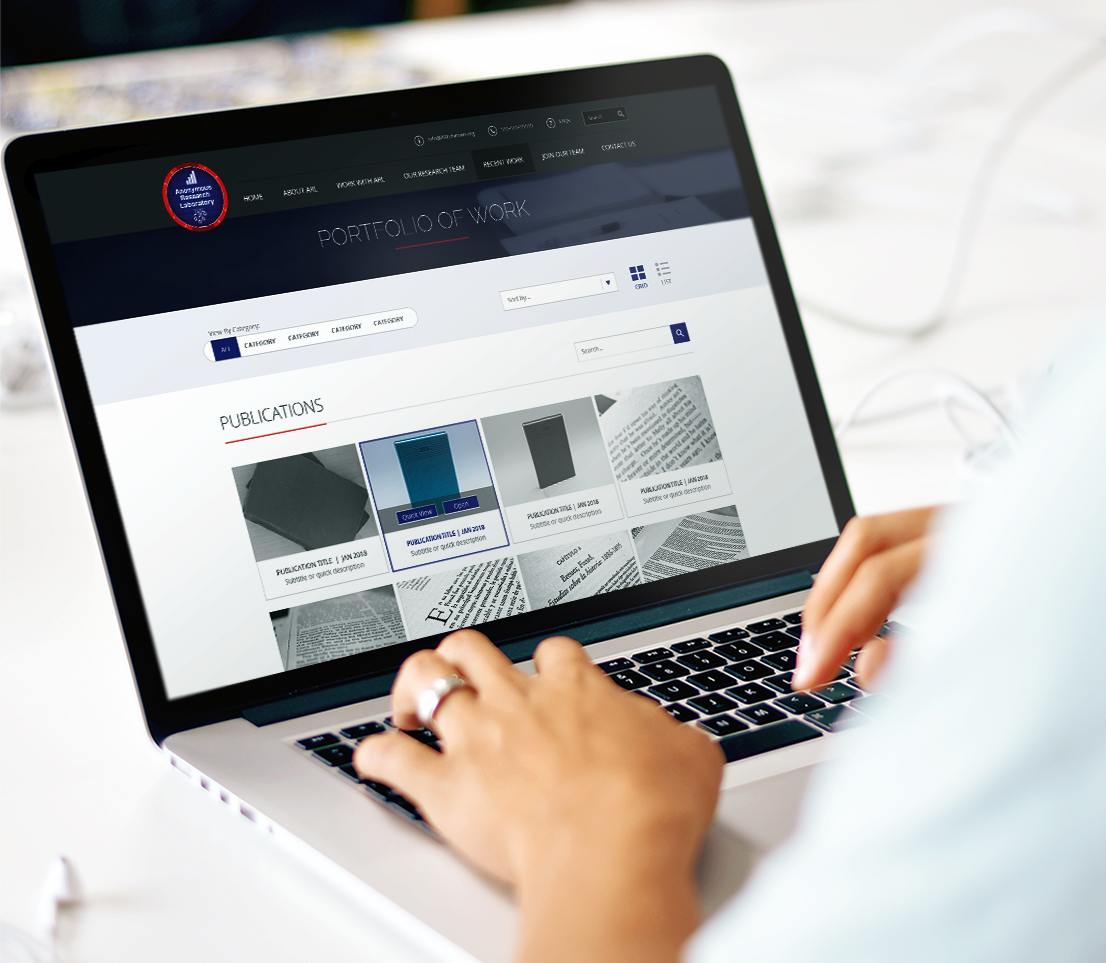 PORTFOLIO OF WORK - LIST VIEW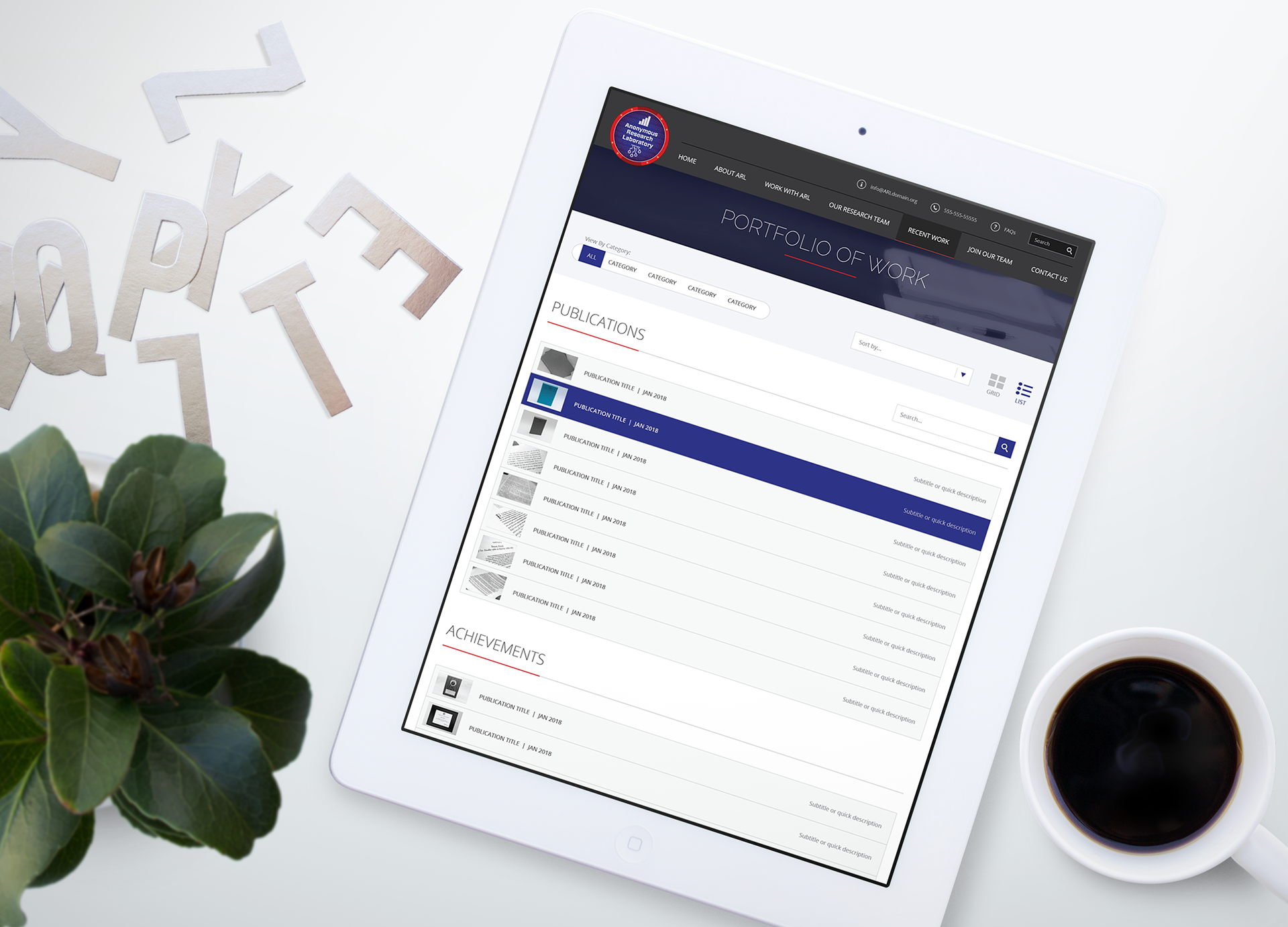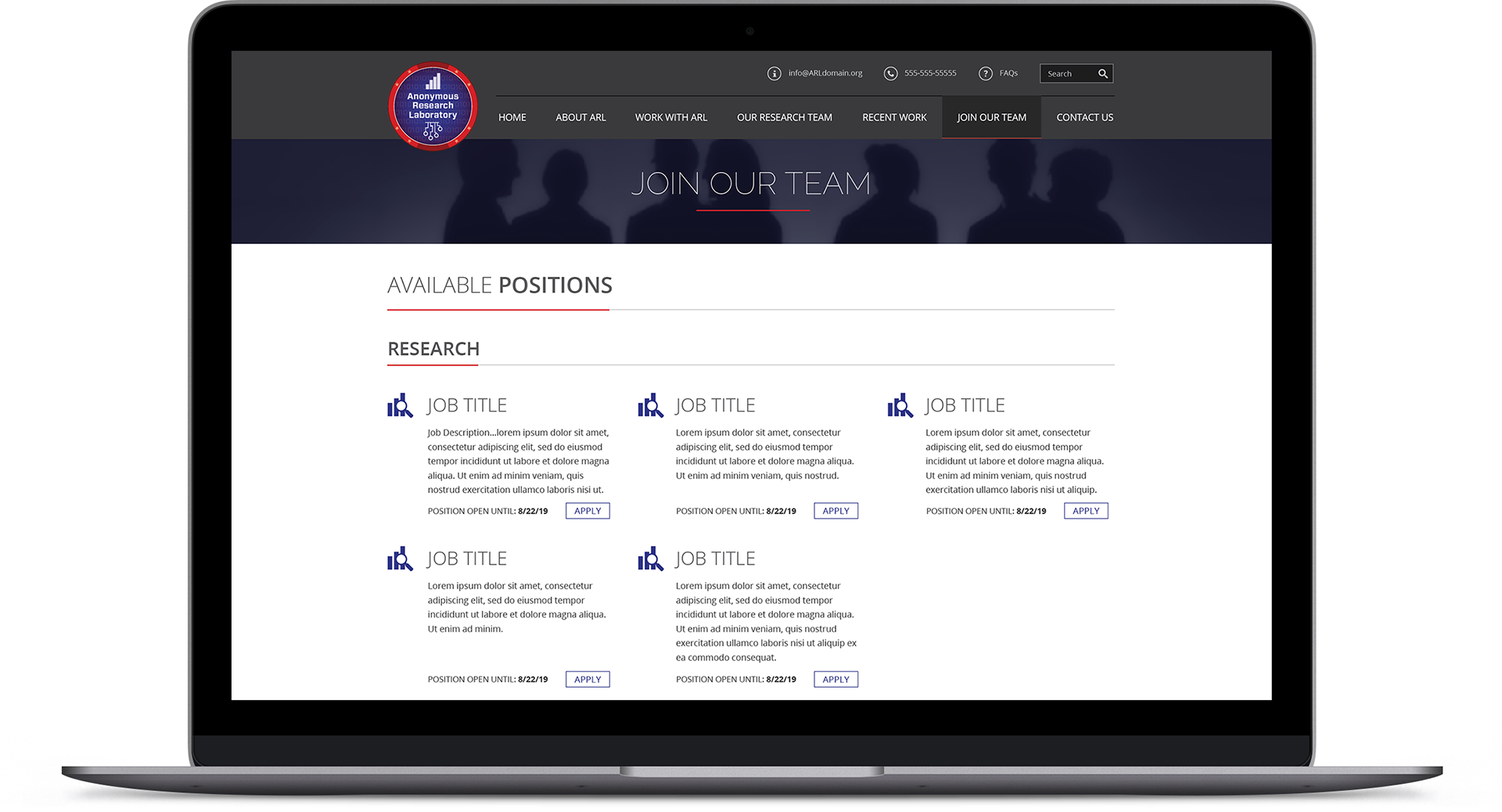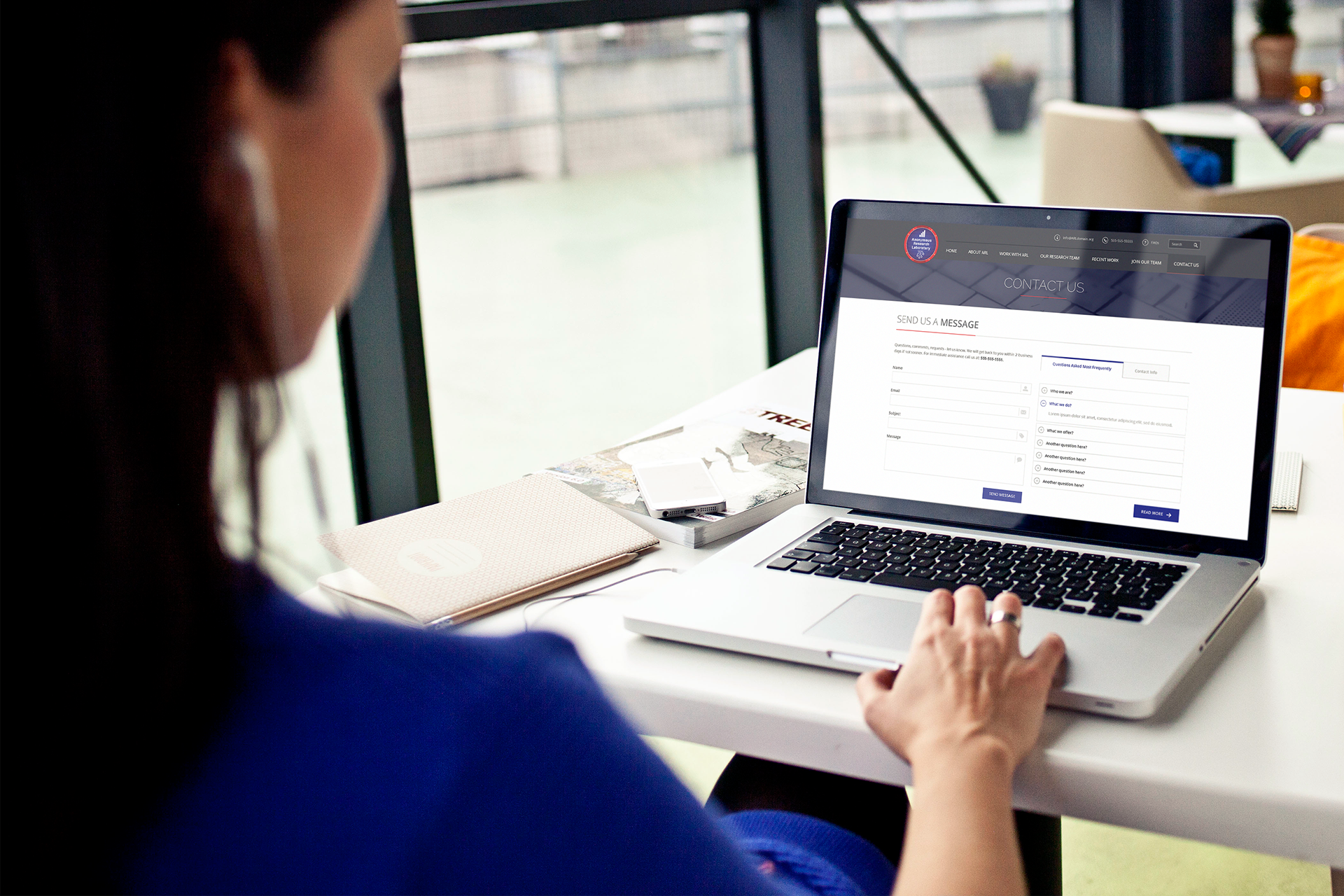 FREQUENTLY ASKED QUESTIONS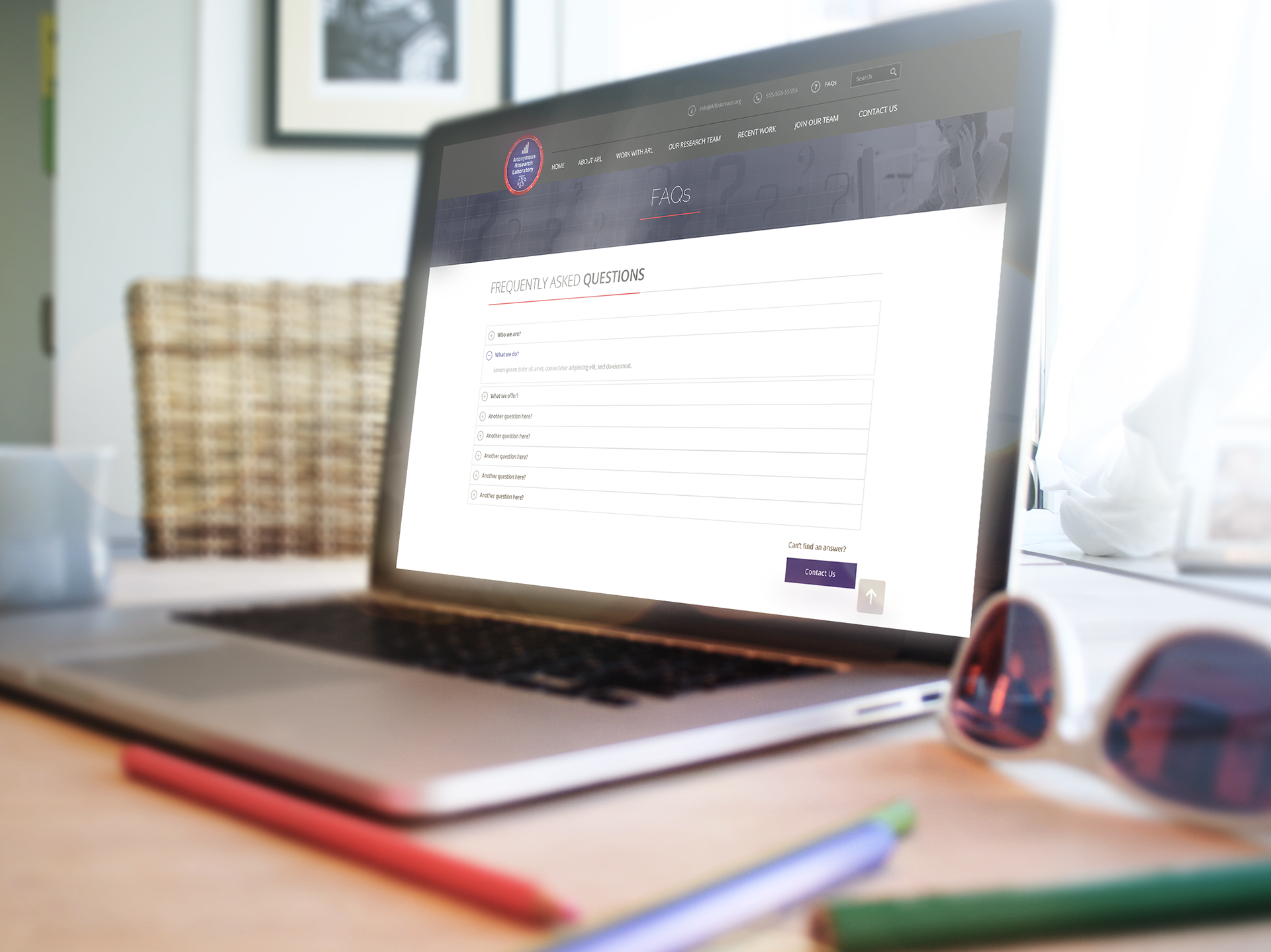 These designs were developed into a WordPress website.
The customer was very happy with the look-and-feel, as well as the structure and content sections that were created.